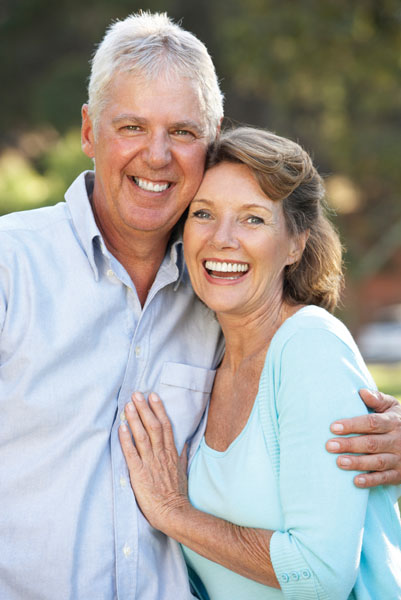 At Team Dental, we offer start-to-finish dental implants, which means we can place them, provide restorations, and use them for denture stabilization.
Single Tooth Replacement
Multiple Tooth Replacements
Full Arch Replacements
Denture Stabilization
There are many benefits to dental implants. These are some of the main reasons implants are a preferred choice for replacing missing teeth:
Look and feel like natural teeth
Preserve the shape of your face, which might sag with tooth loss
Prevent bone loss in the jaw
Built to last a lifetime with proper care
Our team wants to help you reclaim your smile. We are here to answer any questions you have about the procedure or about the cost of treatment.
Contact Us
---
Dental Implant Placement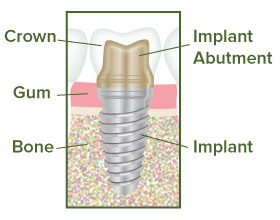 The dental implant procedure begins with us placing a small, biocompatible titanium post into the jawbone where the missing tooth is. We then allow this post to fuse with your bone cells so it becomes a strong foundation, or "root" for your artificial tooth. This process is called osseointegration. We want to make sure that the post has properly fused with your bone so it will be secure for years to come.
Dr. Lemus will be right there with you to thoroughly go over the process and lay out what to expect throughout treatment. You will also be properly anesthetized to minimize discomfort. Dental implant placement is a safe, proven procedure that's the first step in getting the full smile you deserve!
---
Dental Implant Restoration
After the implant is placed, Dr. Lemus will discuss your restoration options with you. A common method is to place a crown on top of the dental implant so it fits in seamlessly with your natural teeth. When we create this crown, we make sure to mimic the look of your other teeth so no one will be able to notice it's different from the rest.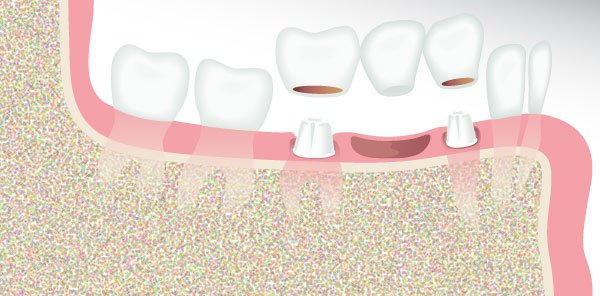 Another restoration option is to use a dental bridge when multiple implants have been placed. This leaves you with a row of natural-looking teeth, supported by crowns on either side.