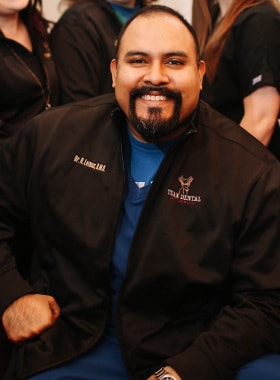 I was raised by a single mother, and her hardworking, blue-collar attitude has been engrained into my DNA. After graduating from Southeastern Oklahoma State University with a major in chemistry and minor in biology, I worked as a quality control chemist at a biodiesel plant and also conducted research at Jackson State University.
I then went on to earn my Doctorate of Medicine in Dentistry (DMD) at the University of Mississippi Medical Center in Jackson, MS. I'm a proud member of the American Dental Association, Academy of General Dentistry, National Dental Association, Missouri Dental Association, Southwest Missouri Dental Association, and Hispanic Dental Association.
As a former football player and president and vice-president of various school organizations, I have learned that no great achievements are done alone—you need the support of a great team. That's why I named this practice Team Dental of Joplin. I've always been part of a team, and I can't wait for the opportunity to be part of your dental team.
In my spare time, I enjoy attending service at College Heights Church with my wonderful wife Chiquita and our son JT. My favorite Bible verse and approach to life is 2 Timothy 4:7: "I have fought the good fight, I have finished the race, I have kept the faith."
Our Dental Team
Joyce A.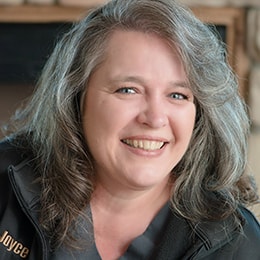 Joyce began her dental assisting career in 2001. She worked in a pediatric office for over 10 years, followed by five years in a general practice for all ages. She has received certificates in basic dental assisting and expanded functions-removable prosthetics from Ozark Technical College, as well as a certification for nitrous oxide monitoring from the University of Missouri–Kansas City.
One of the most rewarding things about her job is helping people overcome fear and anxiety about going to the dentist. Joyce has so much fun helping a child have a positive visit without fear, and she feels that adults should have a positive experience as well! She will gladly answer questions and explain exactly what is happening at each visit. Joyce has been told she is always smiling and happy, and that's because she is!
Joyce married her high school sweetheart, and together they have a son and daughter-in-law who live in the same town, so they visit often. She loves spending time reading, working with her flowers in her yard, playing with her dog, and, of course, watching her St. Louis Cardinals during baseball season!
Chrystal R.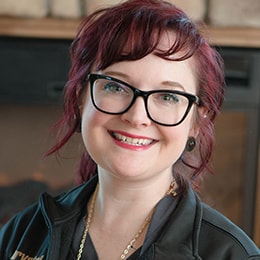 Chrystal was raised in San Diego, CA. She moved out to Missouri when she turned 25. Her father bought his dream house in the country, so she decided to give it a shot out here and fell in love with the area!
Chrystal has been in customer service for 19 years and enjoys working with the public. You will always see a smile on her face! Her mission is to give each person she meets a happy and comfortable visit. Chrystal thrives on a positive attitude and progress.
She is happily engaged to her best friend Robert, and they have three beautiful children. Chrystal enjoys spending quality time with her family, painting, and camping. Chrystal looks forward to being a part of the Team Dental family and furthering her career in the dental field!
Heather B.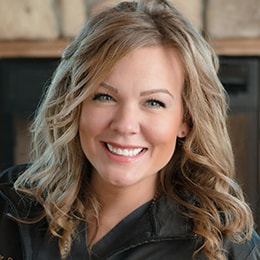 Heather is a registered dental hygienist. She attended North Central Technical College, Fort Scott Community College, and Pitt State University. She has completed advanced laser training and received certification from the Institute for Advanced Laser Dentistry in New York City, NY. She has been in the dental field since 2005.
Heather is best known for her positive, upbeat, bubbly personality. She is originally from Kansas City and now lives in Joplin with her husband and daughter.
Heather loves spending time with her family and friends, traveling, barbecuing, snow skiing, fishing, and enjoying a wide variety of different sports.
Amanda M.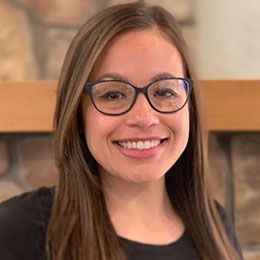 Amanda was born in Mexico and raised in Kansas. Her family moved to Missouri where she graduated from Sarcoxie High School in 2004. She married her high school sweetheart in 2006, and they have a son and reside in Carthage, MO.
Since the age of 9 Amanda has been fascinated by teeth, this passion has grown into a career for her. Being a part of the Team Dental family has been a blessing, and she is excited to keep learning and giving back with her Team Dental family.
In her spare time, Amanda enjoys baking goodies with her son and playing a variety of sports with her family. She plans to travel more in the future with her husband and son.

Andrea M.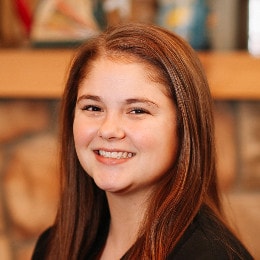 Andrea was born and raised in Oklahoma. She graduated from Morris High School, where she spent most of her time playing softball and basketball.
She has always enjoyed going to the dentist, and she remembers comforting her brother during his dental exams when he was little. Dentistry has always been fascinating to Andrea, and while she works towards making patients feel comfortable, she also wants to make patients feel happy with their smile.
In her free time, she likes spending time with her husband and their two children, Hathan and Hayzlee. She loves shopping, mostly for things for her children. She married her high school sweetheart on June 22, 2013.
Marissa Q.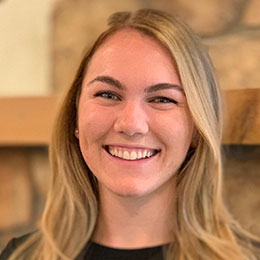 Marissa was born and raised in Joplin, MO. She went to Labette Community College for dental assisting and received her CDA in May 2019. She will graduate from Missouri Southern State University with her bachelor degree in December 2019.
Marissa has a passion for helping others. She enjoys helping people feel comfortable at the dentist and calming their anxiety. In her free time, she enjoys spending time with family, being outdoors, hiking, and traveling. She feels excited and blessed to be a part of the team!

Faith B.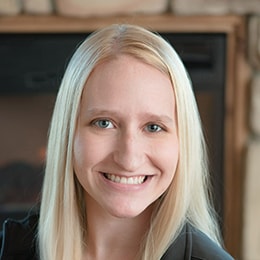 Faith is a registered dental hygienist (RDH). She has known she wanted to be a hygienist ever since she was a teenager because she always loved the dentist. Now she enjoys helping other people have positive experiences at the dentist as well. Faith graduated from Missouri Southern State University in May of 2017 with an associate's degree in dental hygiene and a bachelor's degree in health sciences.
She is originally from Miami, OK but has lived in Joplin for several years and loves it. She married her husband, Jason, in 2013, and they are getting ready to have their first baby. In her spare time, she enjoys going to church, watching Netflix, hiking, and hanging out with family.
Magan W.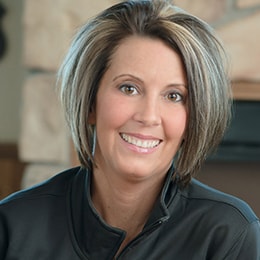 Magan was born and raised, and spent most of her life here in Joplin. As long as she can remember, she has always loved going to the dentist. Magan enjoys working with patients to assist them in understanding, planning, and reaching their dental goals. From educating patients to answering insurance questions to explaining financial options, she is here for you. Magan feels excited and blessed to be part of the Team Dental team!
She has a teenage son, Mason, and they love spending time with their family and friends; trying new restaurants; going to movies, concerts, and target practice; and traveling. Magan loves our community, serving, and giving back.

Mayra F.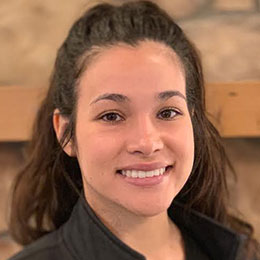 Mayra has been in the dental field for a little over three years now and loves helping patients with their questions and anything they may need. She likes knowing that she has done her little part in helping them feel their best! She looks forward to expanding her dental knowledge and continuing her career with Team Dental.
She and her husband live in Carthage, MO, and have been there for the last 15 years. They have 3 kids and love spending time with family every chance they have.

Janelle H.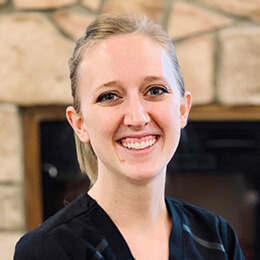 Janelle is a registered dental hygienist. She attended college at Fort Scoot Community College and earned her Associate of Science in May 2009. She then transferred to Missouri Southern State University where she earned her Bachelor of Health Science and Associate of Dental Hygiene in May 2012. Janelle has known she has wanted to be a dental hygienist since 8th grade. She always loved going to the dentist growing up but grew up in a family that dreaded going. She has always wanted to make going to the dentist a happier and easier experience for her patients.
Janelle was born and raised in a small town of Oxford, Kansas just south of Wichita. After moving to Missouri, she met her now husband, Victor. Together they have 6 children as they welcomed twins in May 2019.
In her free time, Janelle can be found at the gym and ball fields with her kids' sporting events. But her most favorite activity is spending time at home with family, preferably with her hubby grilling or smoking something yummy to eat.