State-of-the-Art-Technology
Throughout your treatment, you might notice our team using some of the following dental equipment. If you want to know more about how they make a difference in our work, we would be happy to tell you more.
4K Intraoral Camera
Our 4K Intraoral Camera is a state-of-the-art device that allows both us and the patient to see the smallest details. With this device, we can see the following:
Comprehensive tour of the mouth
Lesions
Fractures
X-Rays (Traditional/Panoramic/Cone Beam)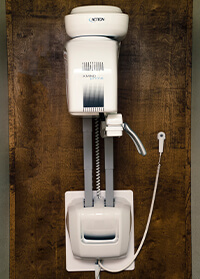 X-rays are useful for pinpointing problems that would be hidden to the naked eye. We don't want anything to go unseen, so we use both traditional and panoramic X-rays for different procedures.
Produce precise images quickly
Help us form more accurate diagnoses
Detect hidden tooth decay and gum disease
Reveal any bone loss or signs of oral cancer
Assist with planning implant treatment
TRIOS® Intraoral Scanner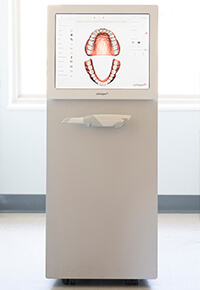 Our TRIOS intraoral scanner is a small digital camera that helps both our team and the patient. This handy device gives us a better look into your mouth, while displaying live images you can view along with us.
Instantly projects images onto in-room monitors
Gives patient a better understanding of treatment and diagnosis
Produces accurate pictures so it's easier to track changes
Helps us work as a team to decide the best treatment
Isolite™
The Isolite™ system is built with one thing in mind—the patient's comfort. With this tool, we can make sure you don't experience discomfort in the dental chair while we work on your mouth.
Keeps your mouth in a comfortable position with a soft, flexible mouthpiece
Lets you rest your jaw so no more aches
Illuminates your mouth for a clearer view for our team
Eliminates the need for suction, cotton rolls, and pauses for rinse breaks
Dr. Lemus is an amazing person. He will go above and beyond to ensure your experience at his office is exceptional.
Schedule an Appointment