Services
Anesthetics & Sedation
If you are worried about your treatment or experience dental anxiety, we can help ease your concerns with one of our patient relaxation options.
Oral Sedation
We can make sure you're relaxed from the moment you come in for your appointment with oral conscious sedation. You simply take a prescribed pill right before your visit, and you'll be completely at ease throughout your time with us.
Easy administration
Extremely effective for mild to moderate anxiety
Results in feelings of deep relaxation
Has few to no side effects
Nitrous Oxide
Otherwise referred to as laughing gas, nitrous oxide is one of the most common and safest anesthesia techniques used in dentistry. It is administered through a soft breathing mask.
Significantly reduces pain and anxiety
Takes effect in just a couple minutes
Used for both simple and complex procedures
Leaves patient the ability to talk with the dentist
---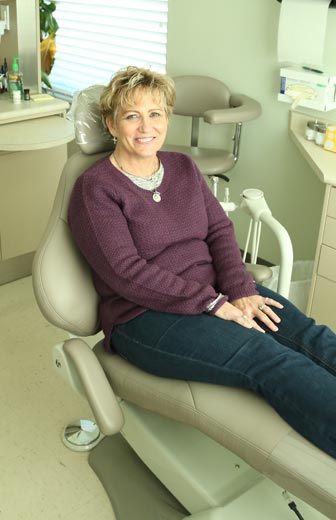 Dental Hygiene Services
Need to find a neighborhood dentist in Joplin, MO for your routine check-ups? Team Dental provides preventive dental care that keeps your teeth and gums healthy. We do our best to make sure you don't develop more serious problems in the future.
With general dentistry, we can make sure you avoid cavities, have healthy enamel, and protect your teeth from wear. Because we're always thinking about your overall health, we also offer oral cancer screenings that let us detect concerns as soon as possible.
Cleanings
Debridements
Scaling and Root Planing
Periodontal Maintenance
Sealants
Desensitize Treatments for Sensitive Teeth
Fluoride (Foam, Varnish & Trays)
Custom Nightguards for Clenching, Grinding & Snoring
Custom Athletic Mouthguards
Patient Education
Comprehensive Evaluations
Oral Cancer Screenings
Digital Radiographs
Dr. Lemus works hard! He makes his patients feel at home, and he understands them so well. He makes sure to help them with their dental needs and is patient when it comes down to answering all of their questions!
---
Restorative Dental Care
If you need help with a specific dental concern, we can provide the treatments to get you back to smiling in no time.
Restorative dentistry allows us to replace missing teeth, repair cavities, take care of tooth pain, and more. We don't want any of our patients to settle for a smile they aren't proud of—let us get you beautiful teeth for a better life!
Extractions
Composite Fillings
Crowns
Bridges
Denture Stabilization
Dr. Lemus is a great dentist! He will take the time to get to know you and offer the best care!
---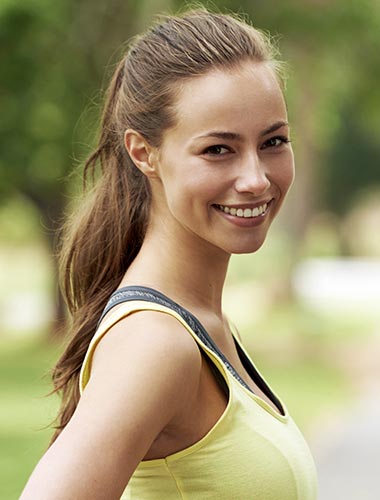 Cosmetic Dental Care
Team Dental can get you the picture-perfect smile you've been wanting.
With cosmetic dentistry, you'll be able to adjust the shape and color of your teeth to create a smile you'll want to show off.
Veneers
ZOOM!® In-Office Whitening
Custom Take-Home Whitening Trays
Botox
Tréz Clear Aligners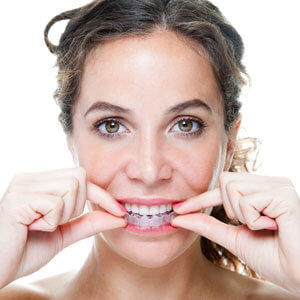 Tréz Clear Aligners
Tréz clear aligners are an affordable clear aligner option that corrects orthodontic issues and straightens teeth quickly and effectively. They are completely removable, so patients can continue eating their favorite foods and brushing and flossing their teeth with ease. Tréz aligners are clear and very discreet as well, making them an excellent option for patients who don't want to wear noticeable metal braces.
Dr. Ricardo Lemus is a wonderful person, and you will be in good hands at Team Dental of Joplin!
---
Emergency Dental Care
It can be stressful when dental emergencies pop up, but you can rest easy knowing that we're here for you.
Don't wait to see a dentist if you've experienced a dental injury—especially if you have severe pain, bleeding, or a lost tooth. While you can't predict when urgent situations will come up, you can count on us to see you promptly. A part of our day is reserved for treating dental emergency cases, so we'll be able to fit you in as soon as possible. We also have Saturday office hours, so you won't have to wait until Monday to get the relief you need. Dental emergencies include:
Severe Toothache
Broken, Chipped, or Cracked Tooth
Loose or Knocked-Out Tooth
Call Our Office